# TikTok
expert team enterprise
The integration allows you to send campaign costs from TikTok Ads.
# Setting up
For adding a new integration, go to Maintenance → Integrations in your tracker and choose TikTok integration
Click on Add account:

Log in to your TikTok account, granting Keitaro permission to access TikTok Ads data.

Grant access to all items and click Confirm. Then click Send code - a confirmation code will be sent to your email.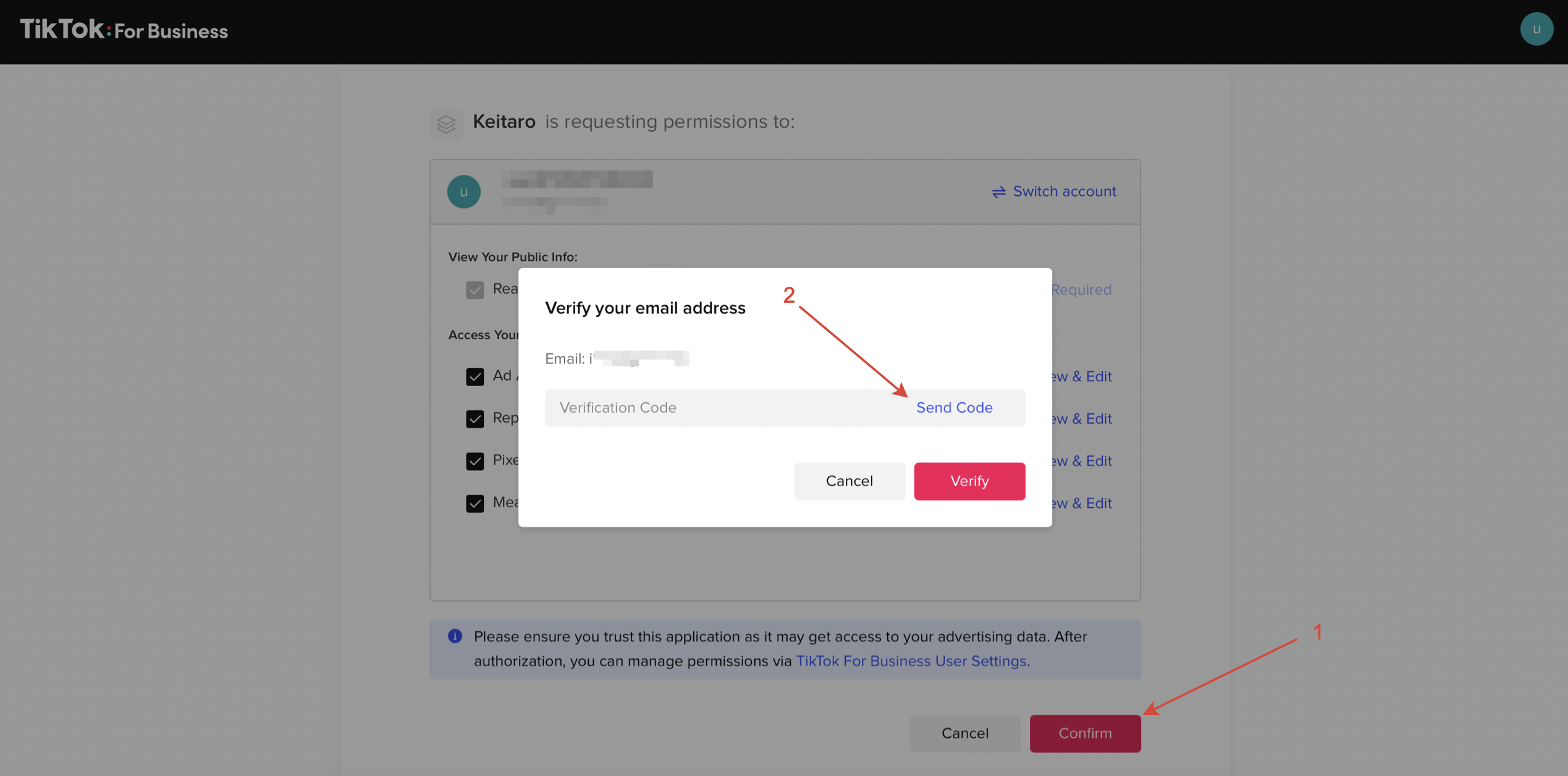 Fill out the Integration connection form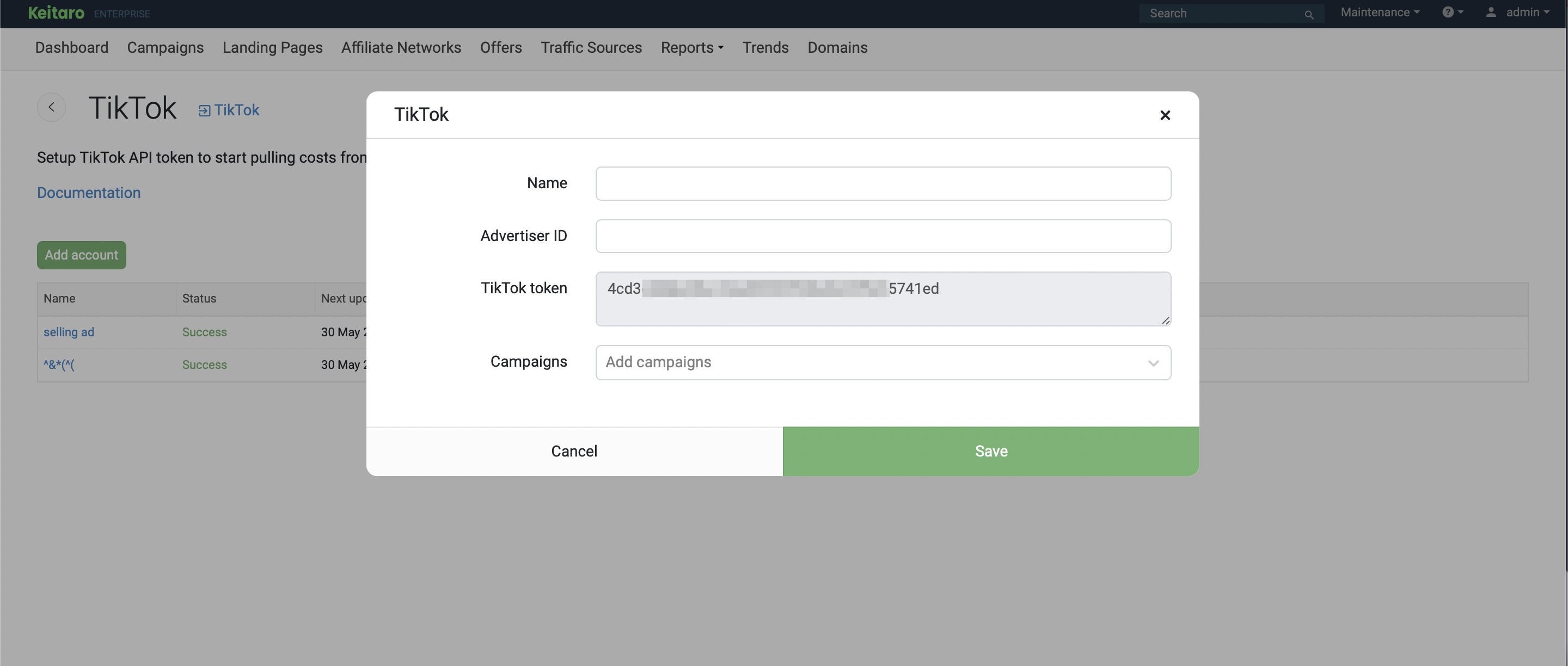 The settings include::
Name. Integration name, specify any convenient name. The name does not affect the integration's operation.

Advertiser ID. ID of the advertising account on TikTok.

TikTok token. API token for TikTok. Automatically filled in from your TikTok account.

Campaigns. Each integration can be assigned to one or multiple campaigns in a tracker. Choose the campaigns from the list.
# Getting the cabinet ID
Open the TikTok Ads Manager and copy your account ID:
# Integration FAQ
What is the cost update interval?

When integrating, costs are updated for the last 5 days and then every hour.
Error "Integration shows an error"

Make sure you have entered the correct Advertiser ID and selected a campaign.
The integration shows "Success", but the costs are not updating.

Make sure you are using TikTok.com as the traffic source, it is selected in the campaign, and the campaign records clicks in the tracker with the parameter __CID__ .