# Bot lists
Bot lists allow you to manage values of bots IPs or useragent signatures.
You can add both single IP and CIDR. Example:
To convert the interval to CIDR or reverse, you can use the online service Ipaddressguide
# Managing bot lists
Go to the page Maintenance → Settings → Bot lists.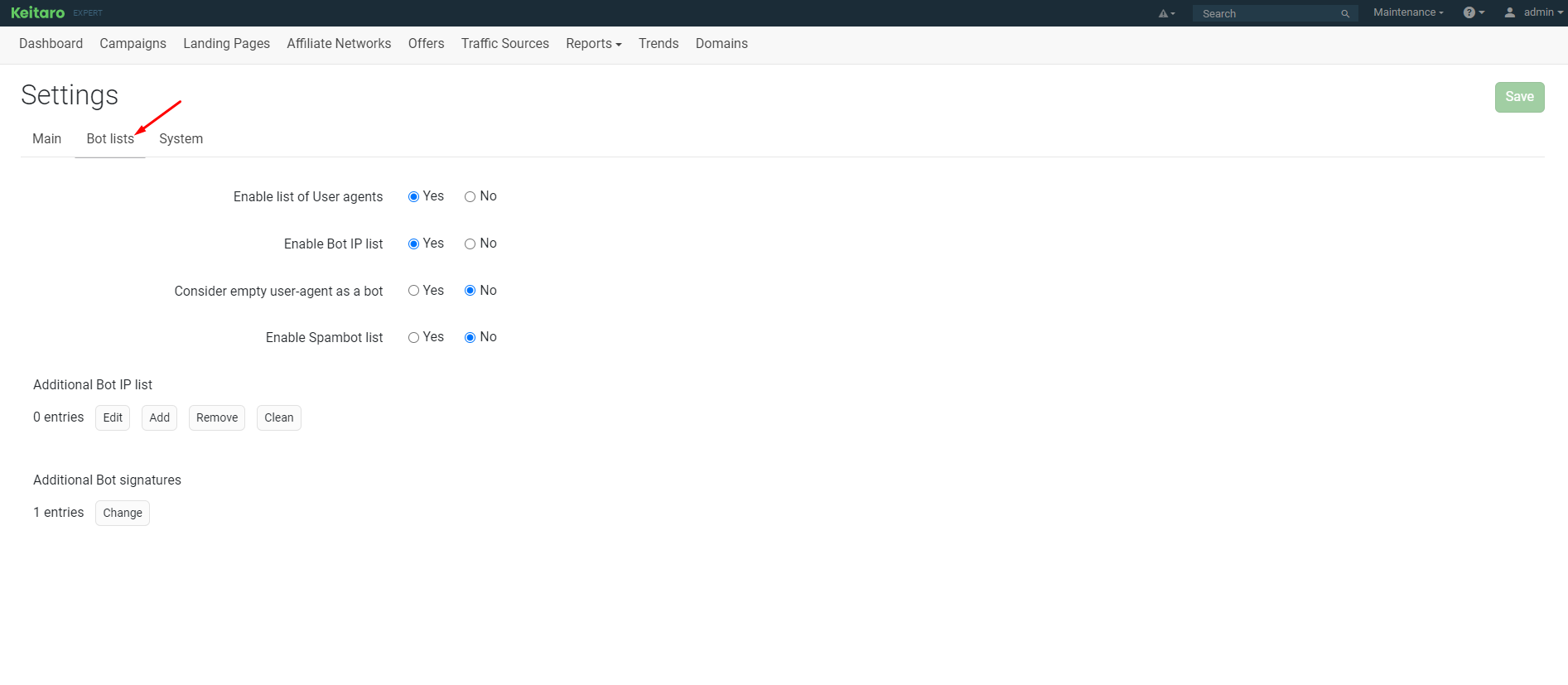 Select Additional Bot IPs or Additional Bot Signatures.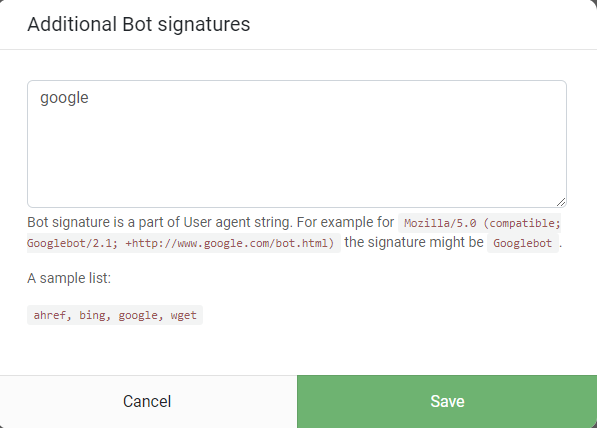 Edit. Edit a previously added list or add new values.
Add. Add new values to the list.
Remove. Load the values you want to exclude from the previously added list.
Clean. Completely delete the previously downloaded list.
# Adding large list
Use SCP or alternative to upload the bot list. Then run in your terminal:
kctl run cli-php bots:import bots.txt