# Profile
The user profile settings are located on admin → Profile page, where admin is the name of the current authorized user.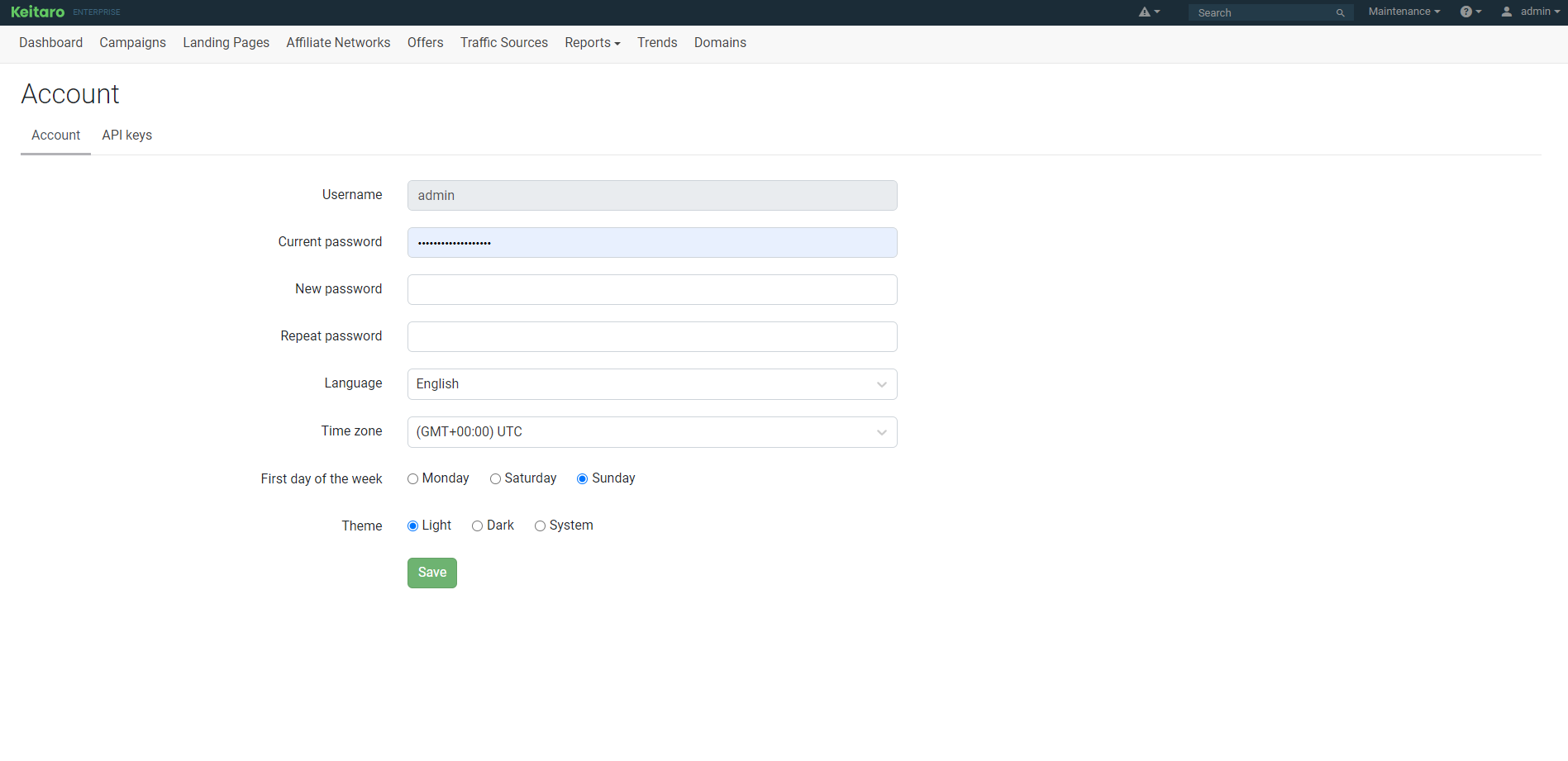 Available settings:
Create a new authorization password.
Change the interface language.
Changing the time zone. The time zone will affect the operation of reports.
First day of the week. Changing this parameter will affect the operation of reports.
Theme. This function changes the interface theme.
# Admin API keys
The tab is used to manage Admin API keys.
You can create a new key or delete a previously created one. The Documentation button will redirect you to the Admin API documentation.